West Orange Mountain High School
Class of 1964
Don't forget to check for updates under the tabs "What's New," "Forum, " and "Rams'Ruminations."
**************************************
Posted July 27, 2020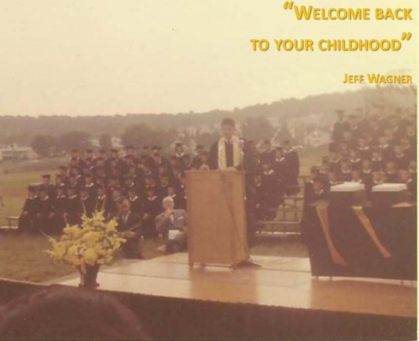 RIP
************************************************
Ads on our web site - 07/27/2020 (updated)
Ignore them!
For those of you who are new to our web site, you'll note there are ads. An ad-free web site would cost us $19/mo. Currently all we pay is a small annual fee for registering the web site name.
You may find some ads offensive, politically or otherwise. Short of paying that monthly fee for ad-free space, there's nothing we can do about it. However, if you click on an ad that damages your computer, please let me know the details. I'll report your experience to the web site owner (they run thousands of class web sites). They may be able to stop accepting those ads.
After awhile, I'd gotten snow-blind to ads. Your experience may be similar.
If you have any ideas that would be of interest (photos, humor, articles, TV clips, music, etc., from our formative years, or from current events), please let me know.
Don't forget to check What's New and Forum and Rams' Ruminations, while you're here.
Thanks for stopping by.
Myles